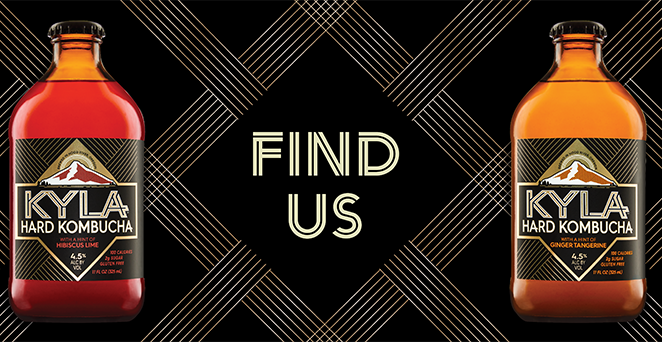 Find KYLA Hard Kombucha in the beer and hard cider aisle in stores in Alaska, Arizona, California, Colorado, Idaho, Florida, Georgia, Montana, Nevada, New Mexico, New York, Oklahoma, Oregon, Texas, Utah, Washington, and Wyoming.
Available in Costco in the Los Angeles area in: Culver City, Goleta, Hawthorne, Laguna Niguel, Los Feliz, Oxnard, San Juan Capistrano, Tustin, Woodland Hills, and Westlake Village.  And in the San Diego area in: Carlsbad, San Diego, and Mission Valley.
Finding yourself can be a lifelong journey. But with our locator, finding KYLA Hard Kombucha only takes a sec. Still haven't found what you're looking for? You can contact us. We're here for you.