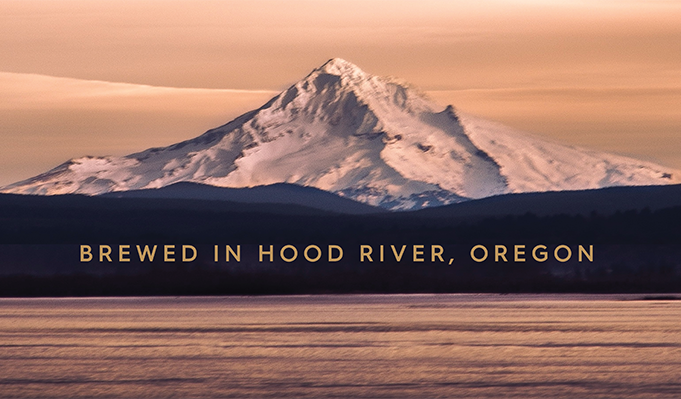 What do you get when you combine world-class brewers, nerdy-cool microbiologists, and a quest for the perfect "healthy-ish" libation? It's not a trick question – it's KYLA Hard Kombucha.

WHAT IS KYLA HARD KOMBUCHA?
KYLA Hard Kombucha is a fermented and fizzy, light and refreshing, alcoholic kombucha beverage brewed in Hood River, Oregon. Clocking in at 100 calories, 2g sugar and 2g carbs, it's your new favorite drink.
WAIT, WHAT IS KOMBUCHA ANYWAY?
Kombucha is an effervescent beverage produced by fermenting tea and sugar with a living culture called a SCOBY (symbiotic culture of bacteria and yeast).

DOES KYLA KOMBUCHA HAVE LIVE CULTURES?
Yes, and lots of them. KYLA is brewed from our bespoke kombucha SCOBY (symbiotic culture of bacteria and yeast), designed to taste amazing and have the cultures your heart – and gut – desires.


CAN LIVE CULTURES LIVE IN AN ALCOHOLIC BEVERAGE?
Yup. When you drink KYLA, you're getting the beneficial live cultures of traditional kombucha along with the just-right alcohol content of 4.5%. We like to think of it as a buzz with benefits.

DO I NEED TO REFRIGERATE KYLA?
Refrigeration is not necessary but, like all of us, KYLA cultures do best in chill environments.


IS KYLA VEGAN?
Yes! No animals, dairy products or meat-eaters are harmed in the making of KYLA Kombucha.

IS KYLA KOMBUCHA GLUTEN FREE?
It sure is, so please tell all your gluten-averse friends.
CAN MY CHILDREN DRINK KYLA?
No, not unless you're one of those European let-your-kids-drink-alcohol-at-the-dinner-table progressive types. It also happens to be illegal to consume KYLA if you're under 21. 

CAN KYLA GET ME INTOXICATED?
Asking for a friend? KYLA is an alcoholic beverage with 4.5% ABV, which is about the same amount of alcohol as a light beer. As with most things in life, we recommend moderation.


IS KYLA BEER? WHY DOES IT SAY 'BEER' ON KYLA'S LABEL?
No, KYLA is not beer. It's a fermented tea beverage – not a malt beverage. However, the TTB (aka The Feds) classifies alcoholic kombucha as beer and therefore requires the word "beer" on the label. Go figure.

THERE IS KOMBUCHA SEDIMENT IN MY KYLA BOTTLE. SHOULD I SHAKE IT?
While shaking and then opening a carbonated beverage could be a fun party trick, we do not recommend this unless you're in the mood to mop your ceiling. However, some good kombucha goodness will settle, so do give your bottle a gingerly swirl before drinking.
DOES KYLA EXPIRE?
Our kombucha masters aren't messing around with flavor, so they'd like you to enjoy KYLA bottles within approximately 20 weeks from packaging for maximum happiness. The packaging date is printed on the label.

CAN I REDEEM MY KYLA BOTTLES IN OREGON?
Per the OLCC (Oregon Liquor Control Commission), alcoholic kombucha is exempt from the Bottle Bill. In other words, you don't pay the extra $.10 cents when you purchase it, and you cannot redeem your KYLA bottles for $.10 cents, but we have a hunch you're the type of save-the-planet person who will recycle anyway and for that, we thank you.

IS KYLA PASTEURIZED?
No, KYLA is a live, fermented beverage that is not pasteurized.

IS KYLA CAFFEINATED?
Most flavors of KYLA have a very small amount of naturally occurring caffeine (less than a cup of decaf coffee) because they are brewed with black tea. KYLA with a hint of Cold Brew Coffee is brewed with black tea and cold brew coffee so it has about the same amount of caffeine as a shot of espresso or half the caffeine in a regular cup of coffee.


WHAT DOES THE NAME KYLA MEAN?
KYLA, besides simply being a great-sounding name, is an acronym for some of the key components of an authentic fermented beverage:
Kombucha – Yeast – Lactobacillus – Acetobacter.
Say that five times fast.


LAST BUT CERTAINLY NOT LEAST, WILL KYLA MAKE ME IMMORTAL?
Although kombucha was deemed the "tea of immortality" back in 220 B.C., none of the people who were drinking it then are still around, thereby disproving the immortality theory. People do claim the live cultures in kombucha have many positive effects on the immune system and gut health, but we promote KYLA solely for its refreshing great taste. With how good KYLA tastes, you may want to live forever.