KYLA is social butterflying it up all over town, so mark your calendars and pencil in some fun. No need to BYO-Booch.
Cowabunga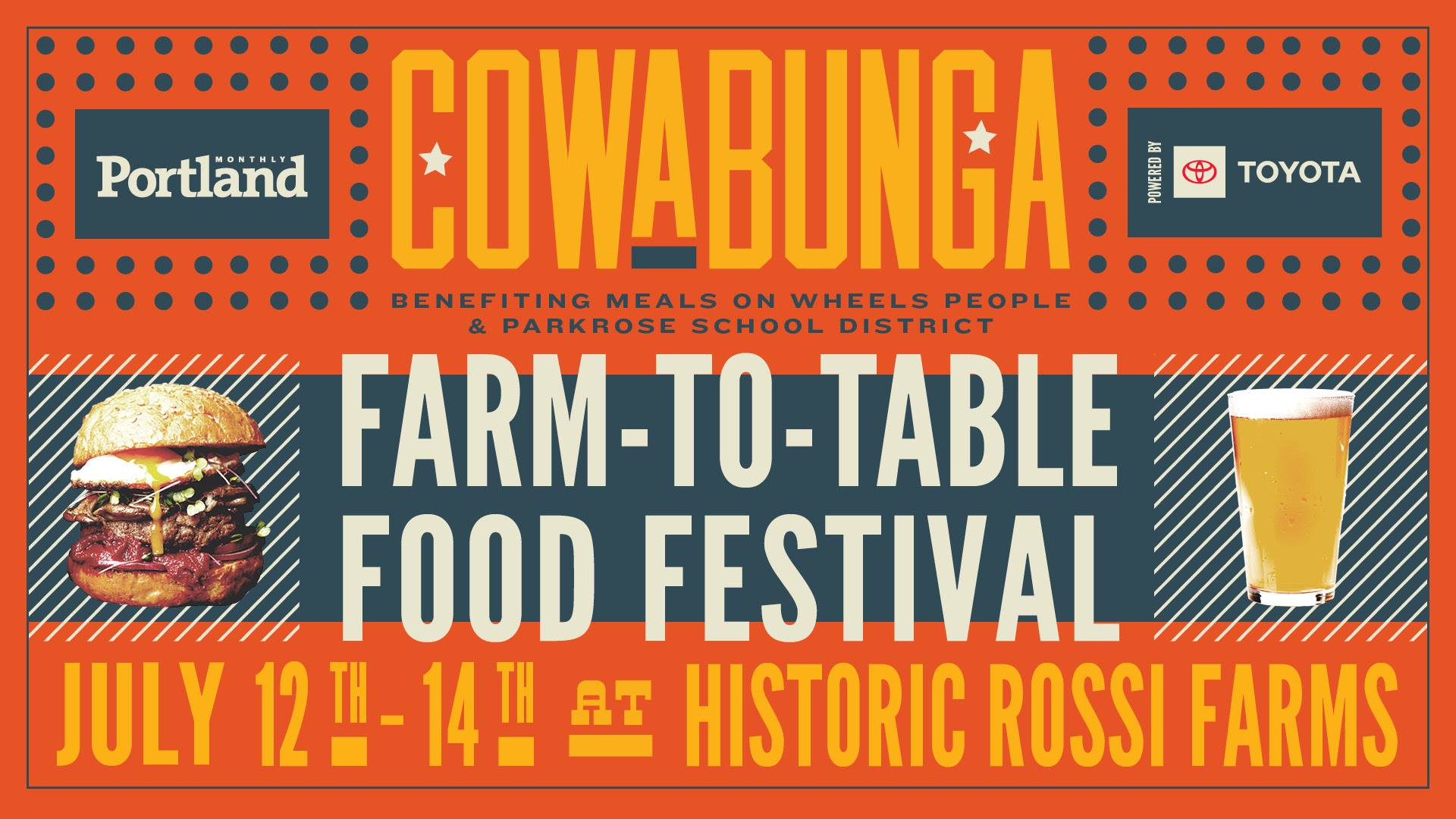 FORKIN' FUN! THE ULTIMATE WEEKEND ON THE FARM
JOIN US THREE DAYS OF THE BEST FOOD AND DRINK FROM THE PNW
Savor bites from All-star PNW chefs. Learn skills and recipes from Top-Chef Demos. Competitions and entertainment.
All weekend long.
KYLA is proud to participate in Portland Monthly's second annual Cowabunga at historic Rossi Farms, powered by Drive Toyota NW
A round-up of local farmers, ranchers and Portland Monthly's food editor's top-picks; best restaurants, top-chefs, distillers, brewers, winemakers, and local musicians join together for a three-day celebration devoted to the edible bounty of Oregon, and a portion of all ticket sales benefit our community partners Meals on Wheels People and the Parkrose School District!