Kombucha with a Kick.
Introducing KYLA Hard Kombucha
What do you get when you combine world-class brewers, nerdy-cool microbiologists, and a quest for the perfect "healthy-ish" libation? It's not a trick question – it's KYLA Hard Kombucha. KYLA Hard Kombucha is a fermented and fizzy, light and refreshing, alcoholic kombucha beverage brewed in Hood River, Oregon. Clocking in at 100 calories, 2g sugar and 2g carbs, it's your new favorite drink. Introducing KYLA Hard Kombucha with a hint of Ginger Tangerine and KYLA Hard Kombucha with a hint of Hibiscus Lime.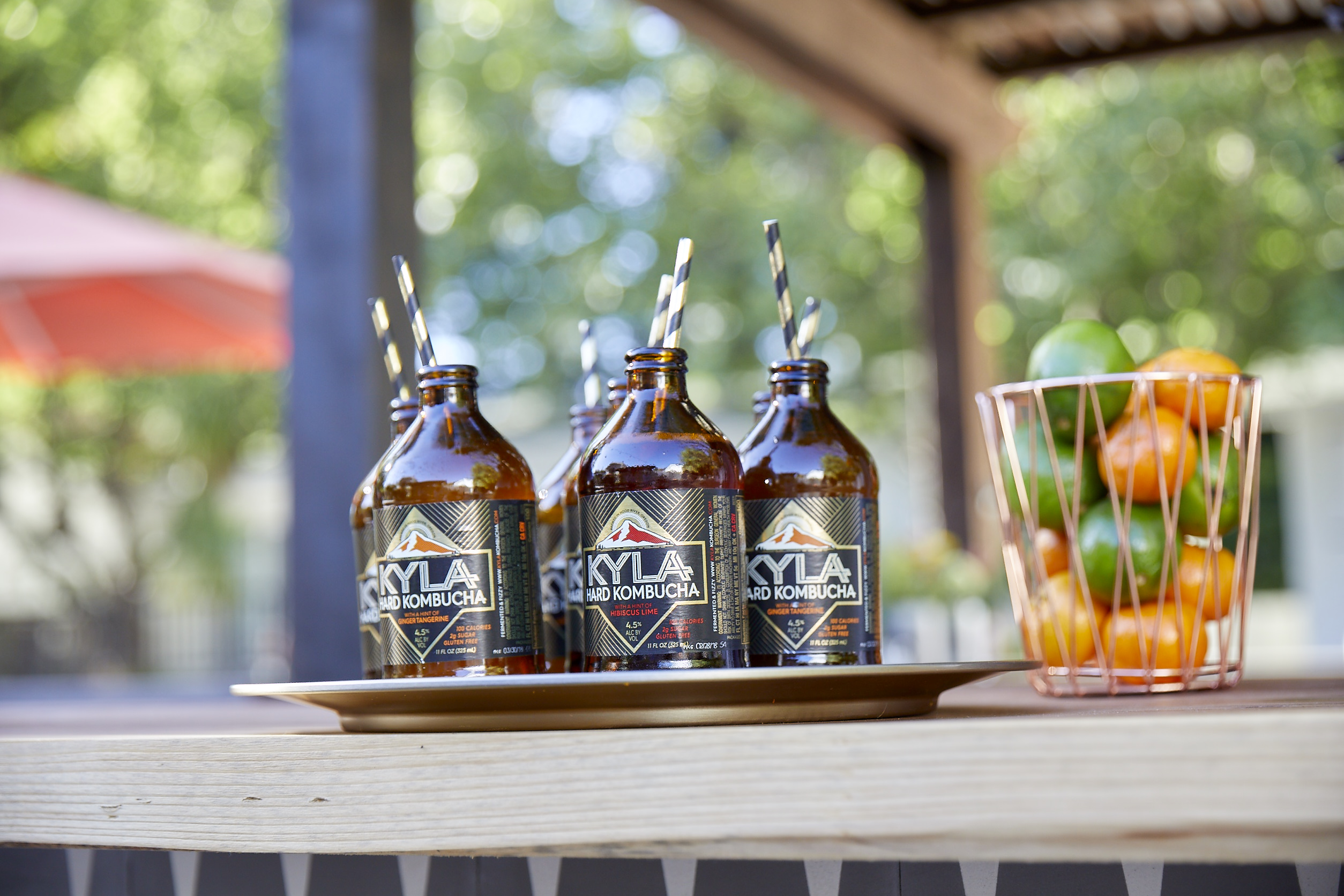 KYLA Hard Ginger Tangerine Kombucha has a refreshing ginger flavor with the sweet-tart tang of tangerine.
KYLA Hard Hibiscus Lime Kombucha is a brilliant red brew with floral aromas and bright, tropical-citrus flavors.
Available in 6-pack bottles and draft.